Tina – Florida
Joette Calabrese, HMC, CCH, RSHom(Na)
July 23rd, 2012 | No Comments Yet

I've suffered from asthma nearly all of my life. It was an everyday occurrence and I've lived on Albuteral and Advair for many years. I've also had frequent bouts of bronchitis often accompanied by strep throat. This happened 4 times every winter and 2-3 times every summer for decades. It was not a way to live. Well, this is the way it used to be …until I met Joette and homeopathy just over 2 years ago.
After working with Joette for several months, I got off my daily meds for the asthma and only used the inhaler occasionally.
Joette didn't tell me to do this, there simply wasn't any need. But it didn't stop there.
The following year I was able to reduce the meds to only very occasional use. Meanwhile, I haven't had bronchitis more than once in the last 2 years. I was released by my ENT this summer after several years of using steroid nasal sprays. I had stopped using them for about two months before my appt. He was very happy with my results.
About a month ago, I got strep throat for the first time in a very long time, but instead of taking the usual antibiotic, I took my homeopathic remedy and it was improved the very next day.
No meds needed!
You have no idea how great this is unless you've been as sick as I've been from this in the past. An added benefit is the fact that I feel so good in general. I just told my husband today that Joette has saved my life and for that I'm forever grateful.
Tina – Florida
---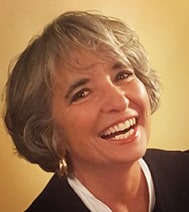 I am a homeopath with a worldwide practice working with families and individuals via Zoom. I'm also a teacher and most importantly, a mom who raised my now-adult children depending on homeopathy over the last 31 years. I lived decades of my life with food intolerances, allergies, and chemical sensitivities until I was cured with homeopathy, so I understand pain, anxiety, and suffering. You may feel that your issues are more severe or different than anyone else's, but I have seen it all in my practice and in my work in India. My opinion is that nothing has come close to the reproducible, safe and effective results that my clients, students and I have achieved with homeopathy.
Call today and learn how homeopathy might just be the missing piece in your health strategy.
---
Joette is not a physician and the relationship between Joette and her clients is not of prescriber and patient, but as educator and client. It is fully the client's choice whether or not to take advantage of the information Joette presents. Homeopathy doesn't "treat" an illness; it addresses the entire person as a matter of wholeness that is an educational process, not a medical one. Joette believes that the advice and diagnosis of a physician is often in order.
---
We've provided links for your convenience but we do not receive any remuneration nor affiliation in payment from your purchase.