Jill Fabian, East Aurora, NY
Joette Calabrese, HMC, CCH, RSHom(Na)
July 23rd, 2012 | No Comments Yet

I am a terrible dental patient. I've had a lot of trauma associated with my teeth and this newest problem is just another chapter. I had a bad tooth that needed removal and a bone graft. This required 8 – 10 shots that never fully numbed the pain. I took codeine and Ibuprofen for the pain and then had relentless nausea instead. It wasn't until I called Joette and we discussed what she had taught us in class about Nux vomica 30 that the nausea was finally relieved. With a few doses of Hypericum 200 every hour, the pain was also relieved.
The dental procedures I've had through the years would've been markedly easier had I used these remedies from the onset, instead of conventional drugs.
Joette's teachings and homeopathy have changed my view of post dental work trauma. I still hate it, but at least it's manageable.

Jill Fabian, East Aurora, NY
---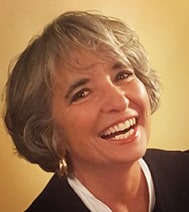 I am a homeopath with a worldwide practice working with families and individuals via Zoom. I'm also a teacher and most importantly, a mom who raised my now-adult children depending on homeopathy over the last 31 years. I lived decades of my life with food intolerances, allergies, and chemical sensitivities until I was cured with homeopathy, so I understand pain, anxiety, and suffering. You may feel that your issues are more severe or different than anyone else's, but I have seen it all in my practice and in my work in India. My opinion is that nothing has come close to the reproducible, safe and effective results that my clients, students and I have achieved with homeopathy.
Call today and learn how homeopathy might just be the missing piece in your health strategy.
---
Joette is not a physician and the relationship between Joette and her clients is not of prescriber and patient, but as educator and client. It is fully the client's choice whether or not to take advantage of the information Joette presents. Homeopathy doesn't "treat" an illness; it addresses the entire person as a matter of wholeness that is an educational process, not a medical one. Joette believes that the advice and diagnosis of a physician is often in order.
---
We've provided links for your convenience but we do not receive any remuneration nor affiliation in payment from your purchase.