Deb Ritchie, East Otto, NY
Joette Calabrese, HMC, CCH, RSHom(Na)
July 23rd, 2012 | No Comments Yet

Alli was more sick than I had ever seen her. She had a high fever and was listless and weak. I had tried several remedies and was getting confused and worried.
This was when I called Joette. We carefully walked through Alli's symptoms and I decided to give her Nux vomica due to the fact that the holidays had just passed and I thought her condition could have been brought on by the excitement and over indulgence the season usually brings.
The Nux vomica relieved Alli's tummy ache and her vomiting ceased, but it didn't change her overall state. It was the third day of Alli's being sick and I remembered a comment Joette had made in our conversation the night before, "Gelsemium often follows Nux vomica".
When Alli didn't respond further to the Nux, I quickly started with Gelsemium. With one dose, the headache was gone, two and more sleep and the fever came down. By the next day, Alli was once again her old self. We had found the right remedy and just like that, the sickness was gone and this time it didn't come back.
Deb Ritchie, Native Offerings Organic Farm, East Otto, NY
---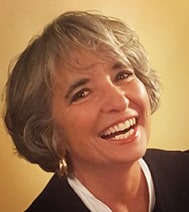 I am a homeopath with a worldwide practice working with families and individuals via Zoom. I'm also a teacher and most importantly, a mom who raised my now-adult children depending on homeopathy over the last 31 years. I lived decades of my life with food intolerances, allergies, and chemical sensitivities until I was cured with homeopathy, so I understand pain, anxiety, and suffering. You may feel that your issues are more severe or different than anyone else's, but I have seen it all in my practice and in my work in India. My opinion is that nothing has come close to the reproducible, safe and effective results that my clients, students and I have achieved with homeopathy.
Call today and learn how homeopathy might just be the missing piece in your health strategy.
---
Joette is not a physician and the relationship between Joette and her clients is not of prescriber and patient, but as educator and client. It is fully the client's choice whether or not to take advantage of the information Joette presents. Homeopathy doesn't "treat" an illness; it addresses the entire person as a matter of wholeness that is an educational process, not a medical one. Joette believes that the advice and diagnosis of a physician is often in order.
---
We've provided links for your convenience but we do not receive any remuneration nor affiliation in payment from your purchase.