Welcome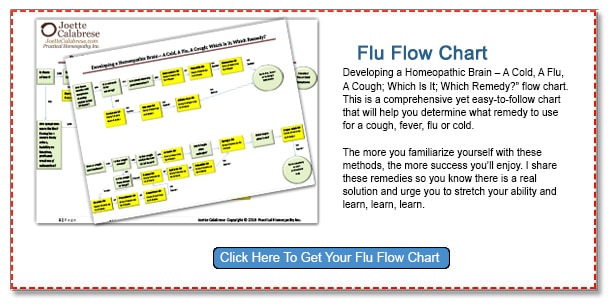 If you want to know if homeopathy is a fit in your health strategy you have come to the right place for help.
Developing a Homeopathic Brain – A Cold, A Flu, A Cough; Which Is It; Which Remedy?  This is a comprehensive yet easy to follow chart, that will help you determine what remedy for a cough, fever, flu or cold?
The more you familiarize yourself with these methods, the more success you'll enjoy. 
While you're here, take a look around. My Homepage contains a compilation of my most recent blogs. These are chock full of homeopathic tips you can learn today and use tonight.
Click on the Quick Start Guide and find your way through the What, How, More and Go of learning more about homeopathy.
Consider joining our Community. In this free membership area, you will find many helpful downloads, some of the latest homeopathic research articles, and several other valuable resources.
If I have piqued your interest enough to want to learn more about whether or not homeopathy should be included as part of your health strategy, may I suggest you call my office to speak with one of my knowledgeable team members? They are here and eager to help! Click here to learn more.
Genuine medicine, such as Homeopathy, is neither of this moment or that. It's no slave to fads. There are no novel drugs to be clandestinely removed from the market when too many post-market studies indicate dangers, only to be replaced with the "hot, new pill."
It's timeless, gentle, smart & curative. And in mom's hands, it's the helper she's long been searching for.
As Mothers & Grandmothers, it's our responsibility to question… then discard the wobbly ways that don't indicate good judgment. Embrace sensible habits that remain unchanging and truthful.
I'm dedicated to restoring your good health, while also empowering you along the way. Let me teach you about this vital medicine called Homeopathy.
I truly believe it is a lifesaver.
Warmly,