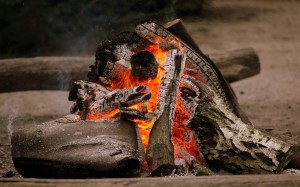 Happy 4th of July, America! And here's a valuable homeopathy tip.
I know. I'm two weeks late, but that weekend I spent a grand time with my extended family. And the ideas for this blog came to me as we sat around my cousin's bonfire and watched fireworks over Lake Ontario.
So, indulge me and take a look at this postponed message that I hope will help direct and simplify your life.
First, a short history lesson to establish my point.
Did you know that homeopathy, the doctors who practiced it and the hospitals that counted on it were purposely ruined in North America in the 1940s by the AMA and the pharmaceutical industry?
Did you know that our laws were manipulated by this medical faction to disallow homeopathic practitioners and their hospitals?
If you didn't know this, and you love homeopathy, the freedom it affords you and your family, its cost benefits, its curability and intelligence, then you ought to know.
What matter is this to me now, you might ask?
It matters because it can happen again. And there is a powerful group that still and more than ever has the financial and political means to accomplish this. Even Wikipedia has been bought out to ensure that homeopathy is consistently disparaged. (While in India, I heard more than once that the more apt pronunciation of Wikipedia is WikiPAIDia.)
And there is no reason to fantasize that this trend would not become even more aggressive, banning the availability of homeopathic remedies, practitioners, schools and home learning resources.
Indeed, if blood pressure can be reduced to normal range by simply not eating foods with MSG, then it would behoove the pharmaceutical-manufacturer-funded medical schools to teach young doctors that what you eat doesn't matter. This would ensure that hypertension drugs would become a way of life for millions for an entire lifetime.
If eczema in a child can be cured by a mom who knows the homeopathic protocol, it would trouble the steroid cream producers who expect to have that child as a customer for life. (This was covered in my blog only a few months ago, and to that end, I will "plug" my upcoming online course called "Skin.")
If asthma can be uprooted in a teenager by his mom with a little bit of knowledge of homeopathy so that he can get back to soccer, what hope would the makers of inhalers have? They had counted on this patient to be their customer for at least another 60 years (this is covered in my class called How to Raise a Drug-Free Family).
Is it me or do you notice a long-standing trend? I don't mean to be downbeat here, but I can't help but detect that certain things, even beyond medical choices are happening in the U.S. and that apathy is playing a role.
Yes, the freedoms that families had to make their own decisions on what kind of medicine they can use is eroding.
But also, the independence to raise children in traditional environments where they are not taught how to put a condom on a cucumber at the age of 7 or sold birth control pills when they enter junior high seems to be eroding.
Doesn't it seem that traditional freedoms are grinding down and parental rights are being replaced by government schools and medical mandates that decide for us what our children ought to be taught and given?
The ways in which freedoms are stolen from you and me are multiplying.
The upshot is this.
Dig in and apply all you get from me.
Implement with a sense of urgency.
Get every blog I publish (the old ones too), print them out and put them in a notebook in categories of illness. A is for asthma and allergies and so on.
Or as one of my readers shared, put each protocol on a 3×5 card and organize it into a file card box.
This blog is a very real portal to self-sufficiency, money-saving methods and independence. The kind that we value most.
So, I beseech you, put yourself under pressure, work assertively and diligently, get there sooner not later, and certainly not "maybe someday."
Do it today.
Keep this one for when apathy plagues someone you know.
So, home school your kids. Use homeopathy as your science block. Toss out the politically correct rubbish that many science books spew and use homeopathy to teach them (and of course yourself) something immediately useful.
If your kids are in school, don't worry, just hold tight to your family values and assign a homeopathy book for their summer reading requirements.
If you don't have kids or they're grown, learn this stuff for yourself. Knowing how to cure a burn within minutes is the best summer reading I know.
I give this information away.
Here on this blog.
For free.
So far, I've been able to it without advertisements.
I'm not a young woman, and I very much want to make certain that my life matters. I want to be sure that empowering families with homeopathy, sound nutrition and, most importantly, freedom to have a firm grip on our traditional values be well-fastened before I'm finished on this earth.
I want this for families. And if you are so inclined to take one of my online courses or purchase a CD or book from my site, that's good, too. But if you can't or don't, I just want the homeopathic Banerji and other protocols encircling the earth.
Let's link arms across America, one woman tied to the arms of another from sea to sea and then to our European, South American, Australian, African, Indian and Asian neighbors and offer them some old-fashioned American freedom.
We are not apathetic.
Join me. Pass on this free blog to everyone you know, interested or not. You never know when their family member, just out of surgery, doesn't snap out of anesthesia properly (see below).
Revolutionize yourself and your friends.
The homeopathic medicine for apathy? I thought you'd never ask.
There are 3 main ones, whether political ennui or otherwise.
1)     If there is sadness or a feeling of being defeated, a sense of feeling overwhelmed that results in indifference, remember a remedy that I taught here a few weeks ago … Ignatia amara 200C, 2 times every day until improvement settles in. It could take a few days or weeks. Stop when there's improvement.
2)     If the apathy stems from a disappointment or embarrassment, such as being fired from a job, the remedy is likely Staphysagria 30C or 200, 2 times per day for a few weeks.
3)     One last one is Phosphoricum acidum 30C or 200. This is a wonderful medicine after someone has been overmedicated or after a surgical procedure. The apathy often presents in the form of fatigue and what appears to be laziness. This is one of my favorites when anesthesia has not worn away fast enough, even from dental work.
Revolutionize yourself, learn as much as possible, teach your children and pass it on to another family.
My FREE stuff to you is fodder for your FREEdom.
Happy belated Independence Day America!
__________________________________________________________________________
Want to learn more about how homeopathy is THE medicine for when the SHTF? For more information, and to learn how to Think Outside of the Box, click here >> https://homeopathyworks.iljmp.com/3/toanu
Photo attribution: By photophilde (Warm) [CC-BY-SA-2.0 (http://creativecommons.org/licenses/by-sa/2.0)], via Wikimedia Commons