Fat Tuesday or Shrove Tuesday is March 8
Here's a  traditional recipe to start Lent
10  oz  andouille sausage  but if you can't find a good source without nitrates and from quality pork, then  Polish, Italian or any smoked sausage will do.
2 cups chicken meat
raw shrimp (preferably wild)
½ cup crab meat
2T lard, tallow or duck fat
1 stick organic butter
file powder
3 bay leaves
1 whole lemon
2 cups okra ( this is optional because some don't like okra, but I like a more traditional gumbo)
2 T fresh parsley
1 cup chopped onion
1 cup chopped celery
1 cup chopped bell peppers
3 chopped garlic cloves
8 medium chopped organic tomatoes
1/4 cup chopped garlic
1 sprig fresh  thyme
1/2 teaspoon fresh oregano
2 tsp paprika
1 tsp cayenne(I like more)
1 tsp ground peppercorns
1 tsp  Celtic or other whole salt
1 tsp onion powder
2 cups dark beer. (Optional but adds depth)
2-3 cups  bone stock. (Homemade is best)
3 bay leaves
1/4 cup flour or arrow root for thickening
Directions
Slice sausage and fry in lard, tallow or duck fat until lightly crisp. Remove  sausage and place in a bowl. In the same pan, fry  chicken pieces on both sides. Set to the side with the sausage.
In the same pan, saute chopped onion, celery, bell peppers, okra and garlic  a few minutes until tender. Add more fat if needed.
In a large pot, combine spices, tomatoes, meat, stock and  beer. Bring to a simmer. Add bay leaves and cover.
Make a roux by melting ½ stick butter in a small pan and then sprinkling four into it until it thickens and is slightly browned.  If you're on a gluten-free diet, do the same with arrowroot powder. You will need to constantly stir this mixture so it doesn't burn.
Add roux to gumbo, cover and simmer for about 2 hour, stirring from time to time.  A few minutes before serving, add the shelled shrimp.  As soon as they pink up, add the juice of the fresh lemon, remove bay leaves, add file powder and serve over cooked rice.
It tastes better the second day, so you might want to prepare this in advance. Incredible!
Serves 8-10
---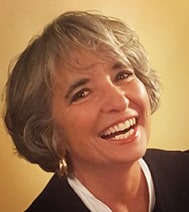 I am a homeopath with a worldwide practice working with families and individuals via Zoom. I'm also a teacher and most importantly, a mom who raised my now-adult children depending on homeopathy over the last 31 years. I lived decades of my life with food intolerances, allergies, and chemical sensitivities until I was cured with homeopathy, so I understand pain, anxiety, and suffering. You may feel that your issues are more severe or different than anyone else's, but I have seen it all in my practice and in my work in India. My opinion is that nothing has come close to the reproducible, safe and effective results that my clients, students and I have achieved with homeopathy.
Call today and learn how homeopathy might just be the missing piece in your health strategy.
---
Joette is not a physician and the relationship between Joette and her clients is not of prescriber and patient, but as educator and client. It is fully the client's choice whether or not to take advantage of the information Joette presents. Homeopathy doesn't "treat" an illness; it addresses the entire person as a matter of wholeness that is an educational process, not a medical one. Joette believes that the advice and diagnosis of a physician is often in order.
---
We've provided links for your convenience but we do not receive any remuneration nor affiliation in payment from your purchase.
---
The Author disclaims all liability for any loss or risk, personal or otherwise incurred as a consequence of use of any material in this article.
This information is not a substitute for professional medical advice, diagnosis or treatment.