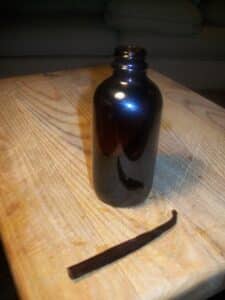 I love giving people Christmas gifts that come from the heart and are homemade. But if you're like me, your mile-long to-do list probably has convinced you that you don't have enough time left to make anything. That's why I'm sharing this recipe with you for homemade vanilla extract.  It's too simple, and the results are impressive.
When you read how straightforward this is, you're going to wish you had known about it years ago. Goodness!  I've spent a lot of unnecessary money on the store-bought version before I learned about this.
I recently made almost twenty bottles of the stuff to give as gifts in less time than it would take to drive to the grocery store and buy vanilla extract.
Here's my simple recipe:
I started with a bulk bag of approximately 40 vanilla beans. For fun, you can experiment with different varieties like Tahitian and Madagascar. I bought mine on line, but most gourmet grocery stores or health food stores carry them. Cut each bean in half and slit lengthwise.
For each 4-oz. bottle I made, I added four of these vanilla pieces, then filled the bottle to the top with vodka. You can also use rum or brandy.
That's it! Shake the bottles gently every week, and they will be ready to use in about 6-8 weeks.
To be honest, I splurge when it comes to my vanilla extract, and I buy Courvoisier brandy. This French brandy is a decadent treat, but I've also had decent results with plain-old 180-proof vodka.
As the volume goes down, I add more alcohol, and I'm often able to eke out another rendering.
Here are my sources of vanilla beans that are usually less costly than buying from the local grocery store:
2)       Penzey's
As a bonus, I recently found a free download of beautiful labels that you can print out and affix to your vanilla extract bottles to make them an even lovelier gift. Check it out here.
Wishing you and your family the happiest and healthiest of Christmas and Hanukkah holidays!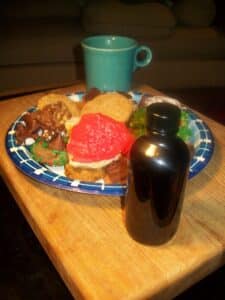 _________________________________________________________________________________________________________
Looking for a great last-minute gift?  We sell homeopathy kits to fit all budgets.  Contact us to find out more.
---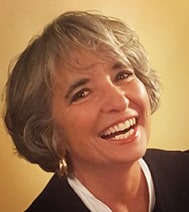 I am a homeopath with a worldwide practice working with families and individuals via Zoom. I'm also a teacher and most importantly, a mom who raised my now-adult children depending on homeopathy over the last 31 years. I lived decades of my life with food intolerances, allergies, and chemical sensitivities until I was cured with homeopathy, so I understand pain, anxiety, and suffering. You may feel that your issues are more severe or different than anyone else's, but I have seen it all in my practice and in my work in India. My opinion is that nothing has come close to the reproducible, safe and effective results that my clients, students and I have achieved with homeopathy.
Call today and learn how homeopathy might just be the missing piece in your health strategy.
---
Joette is not a physician and the relationship between Joette and her clients is not of prescriber and patient, but as educator and client. It is fully the client's choice whether or not to take advantage of the information Joette presents. Homeopathy doesn't "treat" an illness; it addresses the entire person as a matter of wholeness that is an educational process, not a medical one. Joette believes that the advice and diagnosis of a physician is often in order.
---
We've provided links for your convenience but we do not receive any remuneration nor affiliation in payment from your purchase.
---
The Author disclaims all liability for any loss or risk, personal or otherwise incurred as a consequence of use of any material in this article.
This information is not a substitute for professional medical advice, diagnosis or treatment.