(-From "Secret Spoonfuls-Confessions of a Sneaky Mom" CD booklet)
I like this cookie recipe because there is no need to soak the flour. (All grains need to be soaked in lacto-fermented fashion.) Arrowroot is not a grain so there's no problem with allergies. It is naturally white, too! From this one cookie dough many variations can be formulated. I freeze rolled dough and when in a pinch, I can cut them to size still frozen and pop in the oven. Sometimes I add ingredients to the frozen dough such as walnuts and raisins.
Have your ingredients at room temperature. Preheat oven to 375 degrees.
Blend    4 sticks of unsalted butter
1 ½-2 cups of Rapidura (Whole can sugar available at health food stores)
1 tsp Celtic salt (Whole salt)
4 tsp vanilla
Add        3 eggs
Reduce speed on blender
Slowly add 5 cups of arrowroot powder or flour
Divide the dough in 4 separate sections and choose your flavors
For Ginger Cookies– Add 1-2 Tbsp fresh ginger
For Tahini Cookies– Add ¼- ½ cup tahini butter (or peanut butter)
For Dried Fruit & Nut Cookies– Add ½ cup walnuts and ½ cup raisins. These are good with ¼ tsp allspice, 1/8 tsp of gloves, ½ tsp of cinnamon, ¼ tsp nutmeg and ½ tsp of ginger.
For Lemon Cookies– Add 1 tsp grated lemon peel. Scrub before grating.
For Orange Cookies– Do the same as above, substituting orange peel for lemon
For Coconut Cookies– Add 1 cup of finely chopped or flaked coconut
For Seed Cookies- (Sesame or Poppy) Add 4 Tbsp of your own seed of choice
Chocolate Chip Cookies-Add shards of organic chocolate bar
Lay each section in waxed paper and roll into a dough roll. Wrap and place in the freezer. They'll remain fresh in the freezer for 2 months. When it is time to bake, preheat the oven to 375 degrees, unwrap the roll and cut into ½ inch rounds. Place on cookie sheets approximately 1 inch apart and bake for 6-8 minutes.
Transfer the cookies to a cookie rack, cool before eating. They store well in a cookie tin or jar.
---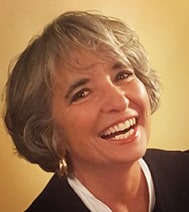 I am a homeopath with a worldwide practice working with families and individuals via Zoom. I'm also a teacher and most importantly, a mom who raised my now-adult children depending on homeopathy over the last 31 years. I lived decades of my life with food intolerances, allergies, and chemical sensitivities until I was cured with homeopathy, so I understand pain, anxiety, and suffering. You may feel that your issues are more severe or different than anyone else's, but I have seen it all in my practice and in my work in India. My opinion is that nothing has come close to the reproducible, safe and effective results that my clients, students and I have achieved with homeopathy.
Call today and learn how homeopathy might just be the missing piece in your health strategy.
---
Joette is not a physician and the relationship between Joette and her clients is not of prescriber and patient, but as educator and client. It is fully the client's choice whether or not to take advantage of the information Joette presents. Homeopathy doesn't "treat" an illness; it addresses the entire person as a matter of wholeness that is an educational process, not a medical one. Joette believes that the advice and diagnosis of a physician is often in order.
---
We've provided links for your convenience but we do not receive any remuneration nor affiliation in payment from your purchase.
---
The Author disclaims all liability for any loss or risk, personal or otherwise incurred as a consequence of use of any material in this article.
This information is not a substitute for professional medical advice, diagnosis or treatment.