Here's a note about my recent speaking engagement at the Weston A. Price conference written by my wonderful husband Perry:
Five hundred plus cheering attendees joined Joette's presentation at the Santa Clara conference (standing room only!). The enthusiasm for her message of treating your family yourself was contagious.
The more than 1700 in attendance and the food remained pure and true to Dr. Price's ideals.
Our booth was frequently three people deep, with loads of questions on how to get started.  Our two sons, staff member Aimee,  Joette and I were busy answering questions on homeopathy from the moment the doors opened until the closing ceremonies.
We've come away with new friends, lots of names submitted for the Hyland's Household Kit raffle and orders for CDs and kits to be shipped all over the world. It was a blast!
If you've been following our Facebook page and Twitter feeds, you've seen our photographs and followed the memes.
Clearly we touched a subject that has an ardent following.
Let's stay in touch. As I write this, Joette and her staff are authoring new courses and ways to make learning homeopathy easier.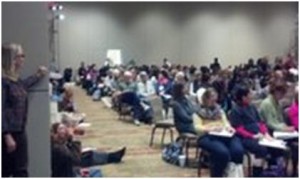 A standing room only attendance to hear Joette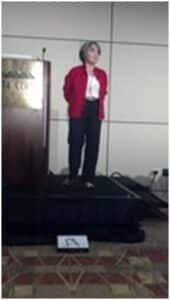 Joette tells the story of her own recovery.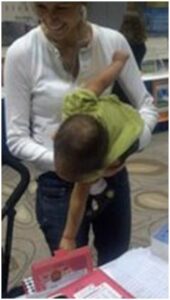 Hey, Mom, isn't that the remedy that got rid of my ear infection?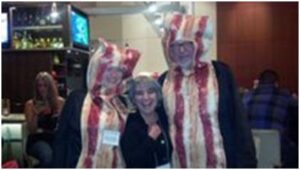 Joette sizzling between 2 strips of crispy bacon!