It is powerful, usually right on the mark and if we deny its existence, we're always sorry later. Yes, mother's intuition is real.
Today, many have lost the confidence our strong ancestors had built into them. Drugs are handed out like candy. In fact, if refused, we are often met with angry words and condescension. There is a better way that many mothers instinctively understand; a way that is safer, non invasive and yields stronger and often better adjusted children. It is the way of nature, of homeopathy, of intelligent mothering.
There was a time when mother's instincts were accepted and respected as the norm. My Sicilian grandmothers birthed their babies at home, treated colds and infectious diseases with a good dose of sweat, sleep and garlic and nursed their big families through many ills without the aid of doctors, clinics and hospitals. Were they better off? I believe they were, for their offspring were free of the scourge of modern society such as allergies, autism, depression, ADD, sterility and a host of modern illness that only this generation is plagued with.
Homeopaths and other natural health care providers regard the use of drugs to be not only detrimental to our children's health, but also the cause of many, if not most, of the ills of today's society. Each of the above illness can be attributed to the use of drugs and their kin.
Yet, we can hold on to the old ways. The ways of knowing deeply how to care for our children and to trust our children's bodies to be able to do what is intended. That is, to grow up without a medicament for every little ill.
Women throughout history have relied on homeopathy for everything from ear infections to head injuries. I urge families to own a few choice homeopathy books and a homeopathy kit. Once this little system is in place, everything a family needs is readily available.
It can be difficult to resist the temptation to give our children drugs. After all, we only want what is best for them. And we certainly don't want them to suffer the pain of an ear infection or a sore throat. But, if we understand that the medications of commerce will often cause further suffering in the future, the choice becomes an easy one.
Homeopathy forces us to really know and observe our children to make the correct remedy choice and keeps us focused on what matters…our family. In a world that encourages moms to leave the home early in lieu of careerism, homeopathy, instead, celebrates the home, the cuddle and the right dose of discipline. Instead of dragging our children from specialist to specialist, moms can treat children in the kitchen while making an old fashioned meal. Isn't that what we were meant to do?
We need to trust our innate ability to treat our children without interference. To make choices that are based on what is best for our family as a whole. Homeopathy is rational medicine that supports mother's intuition and family to the fullest. Time honored traditions, time honored care. It just feels right.
'WANT TO USE THIS ARTICLE IN YOUR EZINE OR WEB SITE? Feel free, as long as you include this entire blurb with it: "Classical homeopathic practitioner and mother, Joette Calabrese, CCH,RSHom teaches women around the world how to take care of their families' health  so that the business of wellness is in their hands. Get her FREE monthly articles and advice at Homeopathyworks.net and click on "Newsletter".
---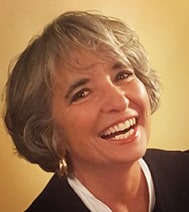 I am a homeopath with a worldwide practice working with families and individuals via Zoom. I'm also a teacher and most importantly, a mom who raised my now-adult children depending on homeopathy over the last 31 years. I lived decades of my life with food intolerances, allergies, and chemical sensitivities until I was cured with homeopathy, so I understand pain, anxiety, and suffering. You may feel that your issues are more severe or different than anyone else's, but I have seen it all in my practice and in my work in India. My opinion is that nothing has come close to the reproducible, safe and effective results that my clients, students and I have achieved with homeopathy.
Call today and learn how homeopathy might just be the missing piece in your health strategy.
---
Joette is not a physician and the relationship between Joette and her clients is not of prescriber and patient, but as educator and client. It is fully the client's choice whether or not to take advantage of the information Joette presents. Homeopathy doesn't "treat" an illness; it addresses the entire person as a matter of wholeness that is an educational process, not a medical one. Joette believes that the advice and diagnosis of a physician is often in order.
---
We've provided links for your convenience but we do not receive any remuneration nor affiliation in payment from your purchase.
---
The Author disclaims all liability for any loss or risk, personal or otherwise incurred as a consequence of use of any material in this article.
This information is not a substitute for professional medical advice, diagnosis or treatment.