Joette Says…
Joette Calabrese, HMC, CCH
December 20th, 2008 | 54 Comments
Joette says there's fungus among us and homeopathy can meet the challenge without side effects and at a low cost. The fungus called dermatophytes is a fungus that causes many of the most common skin fungus pathologies. It is responsible for jock itch, ringworm (not from a worm), toenail fungus and athlete's foot. In finding the homeopathic remedy to address these problems, it depends on the way they present. The remedy should be taken daily in a low potency for about a week. For example Sulphur is best used for when there is an odor associated with the ailment and/or when the rash is worse after taking a warm shower. Tellurium is used when there are red rings on the skin with pustules and present with dry scaly skin. Meanwhile Graphites is a great remedy for thickened skin that has a honey colored discharge. Yes, this is specific and that's what makes homeopathy so great! It is only useful when it is an exact hit, but oh so powerful. It only takes one episode of one of these skin ailments to be relieved to convince most people of the efficacy of homeopathy. Ban fungus forever with homeopathy.
---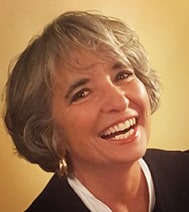 I am a homeopath with a worldwide practice working with families and individuals via Zoom. I'm also a teacher and most importantly, a mom who raised my now-adult children depending on homeopathy over the last 31 years. I lived decades of my life with food intolerances, allergies, and chemical sensitivities until I was cured with homeopathy, so I understand pain, anxiety, and suffering. You may feel that your issues are more severe or different than anyone else's, but I have seen it all in my practice and in my work in India. My opinion is that nothing has come close to the reproducible, safe and effective results that my clients, students and I have achieved with homeopathy.
Call today and learn how homeopathy might just be the missing piece in your health strategy.
---
Joette is not a physician and the relationship between Joette and her clients is not of prescriber and patient, but as educator and client. It is fully the client's choice whether or not to take advantage of the information Joette presents. Homeopathy doesn't "treat" an illness; it addresses the entire person as a matter of wholeness that is an educational process, not a medical one. Joette believes that the advice and diagnosis of a physician is often in order.
---
We've provided links for your convenience but we do not receive any remuneration nor affiliation in payment from your purchase.
---
The Author disclaims all liability for any loss or risk, personal or otherwise incurred as a consequence of use of any material in this article. This information is not a substitute for professional medical advice, diagnosis or treatment.