There are many homeopaths who don't offer a glimpse into their lifestyles and choices.
I'm not one of them.
Instead, I share my beliefs and values on mothering, family traditions, living a natural lifestyle, and cooking nutrient-dense meals in whatever I write, in whatever I say, and in whatever I teach. This includes prayer. I do this because I genuinely believe that's what it takes to find genuine health.
Daily, I meet with clients and students from all over the globe who have made poor choices, usually because the right choice was inconvenient.  Today their health is suffering from those decisions.  More effort is required to seek out health-promoting choices, but the reward is great.
This certainly doesn't apply to everyone, but more and more, I see the ramifications of these poor choices especially in our Western society.  Get our morality straight and health often follows.  Tinker with Mother Nature and the mores and principles of our beliefs, and we will suffer.
That, in my estimation, is  why Judeo-Christian traditions hold so much wisdom when it comes to genuine health.
I believe the world is hungry for time-honored values.  And to me, silence in regards to this message is irresponsible.
I estimate that with this type of message, I will turn some readers off and lose them.  Others will employ these ideas and pass them on.  And  some will simply read and do nothing.
For me, it's a chance worth taking.  I will do whatever I can to spread the truth of how to achieve genuine health.
_______________________________________________________________________________________________________
Interested in hearing more about my homeopathic journey and philosophy?  Check out my story on my website homeopathyworks.net.
---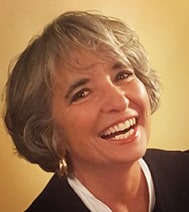 I am a homeopath with a worldwide practice working with families and individuals via Zoom. I'm also a teacher and most importantly, a mom who raised my now-adult children depending on homeopathy over the last 31 years. I lived decades of my life with food intolerances, allergies, and chemical sensitivities until I was cured with homeopathy, so I understand pain, anxiety, and suffering. You may feel that your issues are more severe or different than anyone else's, but I have seen it all in my practice and in my work in India. My opinion is that nothing has come close to the reproducible, safe and effective results that my clients, students and I have achieved with homeopathy.
Call today and learn how homeopathy might just be the missing piece in your health strategy.
---
Joette is not a physician and the relationship between Joette and her clients is not of prescriber and patient, but as educator and client. It is fully the client's choice whether or not to take advantage of the information Joette presents. Homeopathy doesn't "treat" an illness; it addresses the entire person as a matter of wholeness that is an educational process, not a medical one. Joette believes that the advice and diagnosis of a physician is often in order.
---
We've provided links for your convenience but we do not receive any remuneration nor affiliation in payment from your purchase.
---
The Author disclaims all liability for any loss or risk, personal or otherwise incurred as a consequence of use of any material in this article.
This information is not a substitute for professional medical advice, diagnosis or treatment.