Teachers have so much on their plates. More and more, middle and high school teachers are faced with disciplinary problems while they strive to maintain a peaceful environment in their classrooms.
One teacher told me that after a long day, she'd come home, lay her clothes out for the next morning and sleep until then, when the whole routine started all over again!
To ensure that you get your much-needed and well-earned Zzz's, let me offer you a remedy lesson. It could help you become an A+ teacher!
As a homeopathic consultant/educator, teachers frequently come to me for help. Many deal with stress that comes in the form of wakefulness, anxiety or even a nervous stomach.
Sleep can be disturbed when the load of responsibilities and paper work pile high. The remedy Nux Vomica, 30C can be a gift if you frequently wake at 3 AM and can't fall back to sleep because your mind is wide awake, thinking of the impending day's tasks.
Those who need Nux vomica can also be plagued with digestion issues such as constipation, bloating, gas and other gastro intestinal complaints. Irritability is a common symptom, too.
It has been repeatedly shown that when Nux Vomica, 30C  
is taken four times in one day and then repeated one
week later, sleep and calm are restored and gastro intestinal problems melt away.
(But remember, the specific symptoms listed above must be present, in order for this remedy to do its work. A different set of symptoms calls for a different remedy altogether.  This can make choosing a remedy a bit more confounding, but it's worth all the effort!)
After the correct remedy has been chosen, sleep can be restored and the peripheral issues will melt away. Can we ask for more?
If Nux vomica doesn't complete the job, a call to a classical homeopath can be beneficial. It may mean deeper work needs to be addressed.  
There are literally hundreds of homeopathic remedies available, which have been shown to eliminate stress-related problems unique to teachers. A homeopathic consultant can sort through them to find the perfect remedy for you. And when you learn this lesson, pass it along to colleagues and parents.
Homeopathy is medicine without side effects, is safe and most importantly, it works!
The information provided in this article is for educational purposes only and may not be construed as medical advice.  The reader is encouraged to make independent inquires and to seek the advice of a licensed healthcare provider.
---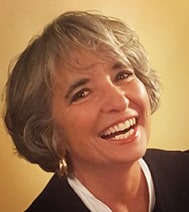 I am a homeopath with a worldwide practice working with families and individuals via Zoom. I'm also a teacher and most importantly, a mom who raised my now-adult children depending on homeopathy over the last 31 years. I lived decades of my life with food intolerances, allergies, and chemical sensitivities until I was cured with homeopathy, so I understand pain, anxiety, and suffering. You may feel that your issues are more severe or different than anyone else's, but I have seen it all in my practice and in my work in India. My opinion is that nothing has come close to the reproducible, safe and effective results that my clients, students and I have achieved with homeopathy.
Call today and learn how homeopathy might just be the missing piece in your health strategy.
---
Joette is not a physician and the relationship between Joette and her clients is not of prescriber and patient, but as educator and client. It is fully the client's choice whether or not to take advantage of the information Joette presents. Homeopathy doesn't "treat" an illness; it addresses the entire person as a matter of wholeness that is an educational process, not a medical one. Joette believes that the advice and diagnosis of a physician is often in order.
---
We've provided links for your convenience but we do not receive any remuneration nor affiliation in payment from your purchase.
---
The Author disclaims all liability for any loss or risk, personal or otherwise incurred as a consequence of use of any material in this article.
This information is not a substitute for professional medical advice, diagnosis or treatment.