A mother is only as happy as her unhappiest child.
Mindful Homeopathy
Practical Protocols for Mental and Emotional Conditions
Anxiety…depression…bipolar…OCD…learning disorders…brain fog…PTSD…addictions…dementia…
Homeopathy has a history of uprooting these conditions.
These are my favorites that I guarantee you'll use.
I created an infographic to give you hope that real, safe, efficious alternatives to chemical drugs exists. Click here and read more.
This info-graphic contains some of my favorite remedies that I guarantee you'll use.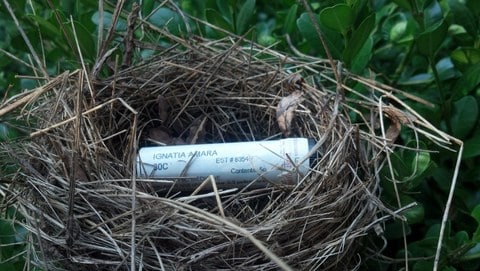 The office phone rang and my assistant directed me to pick up line 2. "Hello".
"He's Gone!" It was a female voice dripping with desperation.
"Who's gone and by the way, who's calling?"
"It's Sandy, Joette and my son is GONE!"
My thoughts dashed to automobile accidents and I braced myself for bad news.
Instead, she sobbed "I just dropped him off at college and I don't think I can handle this. I feel hopeless. "
Phew!
This call came about 10 years ago when all my sons were young and contentedly tethered to home.
Now I'm facing the same such feelings as Sandy, while my last baby trots off to his first year of college.
Inside, my heart is crushing.
I felt Sandy's pain 10 years ago, but today I embody it.
When a crises of sorrow or melancholy strikes others, it's straightforward as to the remedy selection. But when it comes your way, it's easy to mislay footing and forget what to do.
As a gentle reminder, fellow moms, the remedy Ignatia Amara is the one to keep on hand.
Ignatia Amara is known for its ability to sooth the pain of loss, longsuffering, grief or most any emotional ordeal.
I hail from a large Italian American family and my bottle of Ignatia Amara has accompanied me to many wakes and funerals ready for someone who might be suffering needlessly.
Unlike meds of commerce, it doesn't tamp down emotions so that nothing is felt at all.
Instead, it gently nudges the body's ability to bring it round to a more rational perspective.
So it was with these thoughts plaguing me of my son moving out of the house. A few doses of Ignatia Amara brought me around to thinking.
"After all, I'll see him most Sundays!"
When using a remedy such as Ignatia Amara it feels so natural that one wonders if it's the remedy or simply a better perspective. 
It's actually both!
As always, homeopathic remedies are not habit forming, include no side effects and cost about $15 for a bottle that will last a lifetime.
They can also be purchased in a kit of the most common household remedies for about $2.70!
Lest you find me bawling my eyes out, please give me a knowing glance and pop 4 pills of Ignatia into my mouth.

Then offer the same to your friends. We mothers need to fluff up our nests and move forward with dignity.
Homeopathy can buttress that.
__________________________________________________________________________
Interested in learning more practical, proven protocols for women's health? Well, you are in luck! My popular course,Feminopathy: How you Can Correct Female Ailments Using Save, Inexpensive and Effective Homeopathy, is ON SALE through Mother's Day! Order now and get additional freebies: http://feminopathy.joettecalabrese.com