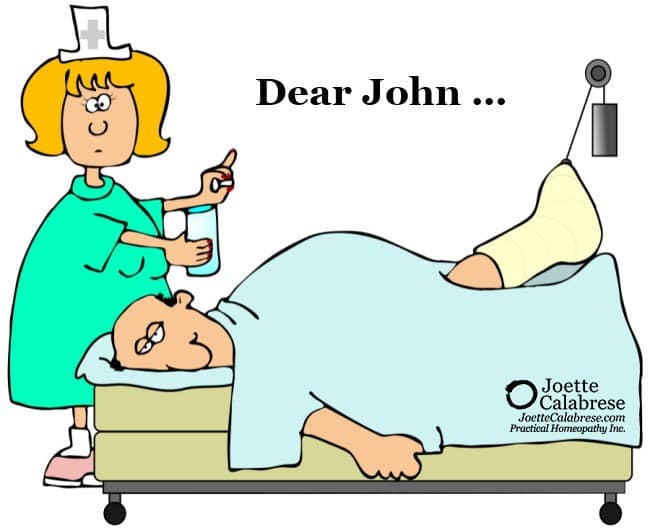 Happy Labor Day Weekend!
While tomorrow commemorates Labor Day, this week also marks an exciting milestone in my Labor of Love — The Academy of Practical Homeopathy®. We are sending out general admission acceptance emails to our Founding Pioneer Students!
As I'm putting the finishing touches on The Academy's foundational lessons, I'm reminded of how many people ask me about the difference between classical homeopathy and my preferred practice of Practical Homeopathy®. So, it occurred to me that an abbreviated portion of this lesson might also benefit all my blog readers.
In classical homeopathy, the homeopath will choose one medicine and one medicine only.
The theory is that one person-specific medicine will act so deeply it will address the whole constellation of ills in one person. Thus, when employing classical homeopathy, only the person should be treated — not the condition. (That is to say, GI bloating in one person will be treated quite differently than in another person with the same condition.)
I used classical homeopathy full-time in my practice for 15 years, even taught this method at a nursing college and wrote about it extensively. However, my opinion changed over time. Not only can this method be limiting, it's also unnecessarily complex and difficult to accomplish.
I use the example of my imaginary friend, John.
John's life is a mess. Without going into all the details that I go into for The Academy, let me just summarize his issues:
John can't consume wheat because that causes severe pain and bloating, but he also suffers a bloated belly from simply having eaten anything at all.
He's always suffered from chronic dizzy spells and a sense of fullness in his ears — instigated by exposure to freshly cut grass. But John has to mow the lawn!
Unfortunately, as he mows, he makes a wide pivot with his mower and walks too far into the street. At that moment, the mailman's truck barrels around the corner and wallops John, torpedoing him up against a coconut tree.
John regains consciousness in the ER with a multi-fractured tibia, cracked patella, and several developing coconut-shaped hematomas.
While in the ER, the nurse attending to him confesses that she's going home early because she has a budding lung infection and should probably be home in bed.
Days later, John has surgery on his tibia, where two pins are screwed into the bone. When he awakens hours later, his consciousness is met with vomiting — most probably from the general anesthesia but possibly from the looming lung infection that the drug-administering nurse had shared with him.
The next morning, the surgeon checks his incision. Unbeknownst to them both, the surgeon has MRSA on his fingertip, and he gives John the gift of a virulent bacterial infection — planted right at John's surgical site.
Days later, John finally arrives home and seeks comfort in his own bed when he notices an envelope on his pillow from his wife:
"Dear John, I am leaving you. By the time you read this, the mailman and I will be in Las Vegas — getting married."
Now, John has relentless nausea from the drugs and excruciating pain from the pins in his leg, a surgical site infected with MRSA, a developing lung infection, a bloated and nauseated abdomen from hospital food, a muzzy head and ears from his allergies, and intense grief at the loss of his marriage.
So, I ask you:
Using the classical homeopathy paradigm: "What is John's ONE remedy?"
You're right. That's an impossible question to answer. Conditions rarely come neatly packaged so that only one medicine may be chosen.
Using Practical Homeopathy® — specific protocols for specific conditions — John will require several homeopathic medicines.
I will train The Academy students how to take this case and provide John with a complete schedule of homeopathic medicines addressing each issue — with some remedies serving dual purposes to handle more than one issue. As we witness less and less need for the particular homeopathic associated with each condition, we will judiciously remove it from his schedule accordingly. Certain homeopathic medicines will remain in John's schedule for only days and others for weeks and months.
Of course, John's schedule (and the rationale behind each choice) is too much to share in a short blog post format. But I always endeavor to give you one remedy in my blogs.
So, let's look at the MRSA infection.
Now, keep in mind, his MRSA infection may not become evident for a few weeks. But when it presents, the Banerji Protocol of Hepar sulph 200, twice daily, is the protocol of choice for John's MRSA infection.
John will heal over time. His surgical wounds will heal — as well as his broken heart. His bone will knit, and his case of bronchitis and even the MRSA will clear.
But what have we done for John by utilizing Practical Homeopathy®? First, we've hastened his recovery from multiple conditions. Second, as a bonus, we've neither suppressed his symptoms nor numbed his pain with synthetic drugs.
We have facilitated — and accelerated — John's recovery. And more importantly, we have protected him from the ravages of more drugs for pain, more antibiotics for MRSA, antacids for his leaky gut, and perhaps an anti-depressant for his emotions would most likely have been applied — wreaking their own havoc with side effects.
Wait.  There's one more advantage I can teach in short order to anyone willing to learn.
Once John is fully healed, he will have a new-found trust and admiration for Practical Homeopathy®. As a result, he will most likely go forward in life with greater confidence.
(Although, I wouldn't be surprised if he developed an understandable aversion to U.S. Postal trucks and the men who drive them.)
So I urge you:  Learn how to treat all the Johns in your life.
Warmly,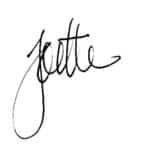 P.S. We've received overwhelming interest from an outpouring of applicants hoping to become Founding Pioneer Students in The Academy. Consequently, we've been busy making some tough decisions. But make them, we have!
As acceptance letters go out, potential students will have a short time to confirm their enrollment in The Academy. However, if they delay their confirmation (or decide now is not the right time for them), their spot will be made available to someone else.
If you've not sent your application in yet, this is your last chance to join our inaugural Academy class. I can assure you that The Academy will take you on the most wondrous, delicious, intellectually stimulating and meaningful adventures in your life. More than just discovering homeopathy, you'll be learning more about yourself. You will develop a deep and abiding confidence that comes from achieved competence — allowing you to treat your family, extended family, church or community efficaciously, safely and quickly.