Hi Joette,
For many years I have learned at your knee, the incredible, miraculous, unbelievable at times, wonders of homeopathy! It works, I know it works, I've seen it work; over and over again. Yet, each time, I am still taken aback and amazed; marveling at the gentle and beautiful way it brings illness to resolution.
I could give you so many, many examples from small to big. But the one I will share and thank you for, from the bottom of my heart today, is for my daughter, Jenna's 3 month old baby girl.
Jenna came for Christmas with the baby to find many relatives with one virus after another. Confident with the fact that her breast milk would protect her baby, she tried not to worry. Unfortunately, the baby did get sick.
It hit her lungs and she went from the happy, smiling, gentle, sweet and alert child she normally is, to being completely limp in her mother's arms. She whimpered, she whined, she cried at the slightest touch, voice or movement that disturbed her. She wouldn't open her eyes. She clung to her mother and simply moaned. Her chest rattled with mucous and she barely nursed.
Many in the family wanted to go to the hospital. Yet, Jenna resolved to try to help her baby with homeopathy.
After a consult with you, she gave the baby Chamomillia 30 c.
As I write this, Joette, my eyes are welling with tears just in remembering the dramatic change in that baby within only 15 – 20 minutes after giving her one dose of this remedy.
She opened her eyes and began to smile at everyone. She stopped moaning and began cooing again. Her cough was not as intense. It was a miracle indeed. The miracle of homeopathy. No one could deny it, even family skeptics.
After 4 doses of the remedy, the baby continued to improve. We gave her the same remedy in a 200c per your advice, to push the illness to complete resolution since it was obviously helping her.
My daughter left for home in New York yesterday. I spoke with her today and she said, the baby has not coughed, her congestion is gone, her nose stopped running and she is as though she were never sick. All in a matter of little more than 2 days!!
Can you imagine what would have happened if they took her to the hospital? She would have been plied with antibiotics and steroids to open her breathing passages and the suppression instead of resolution, would have begun.
Joette, you were meant to be a homeopath! God put this beautiful work in your capable hands knowing you would help Him do his healing work for all of us. Thank you for your dedication, your compassion, and your generosity to those in need. You are a gift and a blessing in the lives of so many. I am honored to know you and call you my friend.

Love, -Laura Hertel, San Francisco
PS. My husband just informed me that it was not 15 – 20 minutes before the baby's demeanor changed, but more like 5 -10!! I believe he's right. I think for the grand-"mother," every second seems more like a minute. Aaahhh, homeopathy, it's a beautiful thing!
---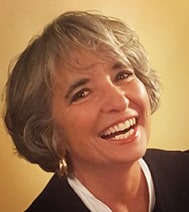 I am a homeopath with a worldwide practice working with families and individuals via Zoom. I'm also a teacher and most importantly, a mom who raised my now-adult children depending on homeopathy over the last 31 years. I lived decades of my life with food intolerances, allergies, and chemical sensitivities until I was cured with homeopathy, so I understand pain, anxiety, and suffering. You may feel that your issues are more severe or different than anyone else's, but I have seen it all in my practice and in my work in India. My opinion is that nothing has come close to the reproducible, safe and effective results that my clients, students and I have achieved with homeopathy.
Call today and learn how homeopathy might just be the missing piece in your health strategy.
---
Joette is not a physician and the relationship between Joette and her clients is not of prescriber and patient, but as educator and client. It is fully the client's choice whether or not to take advantage of the information Joette presents. Homeopathy doesn't "treat" an illness; it addresses the entire person as a matter of wholeness that is an educational process, not a medical one. Joette believes that the advice and diagnosis of a physician is often in order.
---
We've provided links for your convenience but we do not receive any remuneration nor affiliation in payment from your purchase.