[jwplayer player="2″ mediaid="5332″]
Welcome!
If you want to know if homeopathy is a fit in your health strategy you have come to the right place for help.
For instant access to the two FREE valuable downloads simply give us your name and email address. We will never send spam or sell your email address. First Aid in a Pinch!
Wouldn't it be a relief to know that as quickly as an emergency arrives, you're capable to mitigate any first aid problem?
Here is your go-to chart to get you started. There are many other remedies that I could have considered, but that would require a book. Instead, I offer this handy chart and urge you to stretch your ability and learn, learn, learn. The more you familiarize yourself with these methods, the more success you'll enjoy.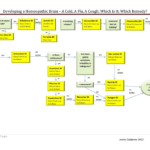 Developing a Homeopathic Brain – A Cold, A Flu, A Cough; Which Is It; Which Remedy? This is a comprehensive yet easy to follow chart that will help you determine the correct remedy for a cough, fever, flu or cold.