You've Come a Long Way Baby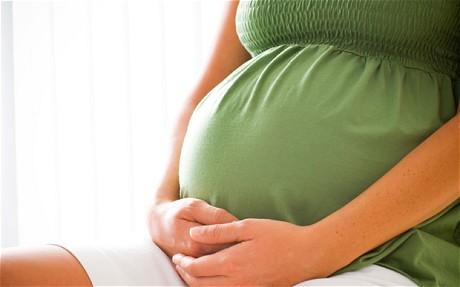 Dear Friend,
Pregnancy is the most wonderful time in a woman's life. To be the sole provider for your child, nurturing and loving your child much earlier than birth, is a beautiful connection that just cannot be matched.
With this life-changing experience comes true responsibility, which no woman should take lightly. So reconsider what you have been told about synthetic vitamins & so called nutrients & look towards homeopathy for you and your little miracle.
Love,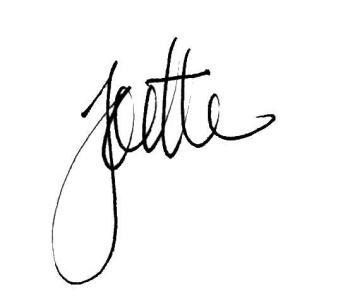 There was a time, in the not too distant past, when mothers were essentially uninvolved in the birthing process. They were drugged unconscious and strapped down. Can you imagine?
Yet we still have a long way to go before women take full control of their births without dangerous technology and drugs. With homeopathy, moms can become proactive and begin taking full charge of their pregnancies and deliveries.
My first pregnancy was not easy. It was fully natural, but was too long (nearly 40 hours) and more painful than I was willing to experience again. I decided that my subsequent births were not going to be as protracted as the first. So, I did some research by scouring homeopathy, herbal, nutritional and ethnic home remedy sources. I wanted no stone left unturned. Pain is a great motivator!
Around the time of my first delivery, I had just begun my studies of homeopathy. Had I known more, I would have employed homeopathy exclusively. As a result of my later efforts, my subsequent births were quick and easy. The birth of my second child was three effortless hours and the third was 90 minutes!
Pain was minimal; my babies were delivered at home in my own room and I was over forty years old! I chose this. And I continue to choose what I believe is best for my family. Health isn't random, but a conscious choice every woman can choose for herself and children.
My plan to take control of my birth process is below. It came not only from my personal experiences, but also from attending many home births and working with thousands of women. Homeopathic medical sources from the world over and voluminous hours of study have also given me information not often available to the public. Let me share what I have learned through the years.
Vitamins: I have yet to find a prenatal vitamin that has any use. Vitamins are a stab in the dark, especially synthetically made ones. Instead, I recommend a daily intake of homeopathic cell salts that will supply all the nutrition a mother and baby need. They have a proven record and unlike prenatal vitamins, carry no side effects. The following schedule ought to be followed for the duration of the pregnancy and for as long as the baby nurses:
Recommended Monthly Program
Month 1: Calc fluor 6x, Mag phos 6x, Ferr phos 6x

Month 2: Calc fluor 6x, Mag phos 6x, Ferr phos 6x

Month 3: Calc fluor 6x, Mag phos 6x, Nat mur 6x

Month 4: Calc fluor 6x, Nat mur 6x, Silica 6x

Month 5: Calc fluor 6x, Ferr phos 6x, Silica 6x

Month 6: Calc fluor 6x, Mag phos 6x, Ferr phos 6x

Month 7: Calc fluor 6x, Mag phos 6x, Nat mur 6x

Month 8: Calc fluor 6x, Nat mur 6x, Silica 6x

Month 9: Calc fluor 6x, Ferr phos 6x, Silica 6x
(Continue for as long as the baby is nursing)
Take three to four pills of each remedy, three times a day, according to the monthly schedule. Just like higher potency homeopathic remedies, cell salts (sometimes called tissue salts or biochemic homeopathy) are prepared in highly diluted dosages. This gives them a greater ability to work. Cell salts are readily available in most health food and some grocery stores and are very inexpensive. We also carry a convenient cell salt kit in our office. Should you be interested, simply respond to this email.
Calc fluor 6 or 12: Prevents stretch marks, varicose veins and hemorrhoids. It also builds good tooth enamel in the mother and child as well as strong bones for both.
Ferr phos 6: Strengthens blood vessels and arteries and helps prevent anemia.
Mag phos 6: Alleviates spasms and cramps, such as leg and abdominal cramps. It can even eliminate the baby's hiccups in utero.
Nat mur 6: Helps cope with metabolic changes of pregnancy. Prevents and cures dry skin, heartburn, swollen ankles and helps to eliminate toxins.

Silica6: Needed, for blood, skin, hair and nails.

No amount of cell salts will substitute for a poor diet. So, I recommend that you load up on wholesome, nutritionally dense foods--what I call "Super Foods."
"Super Foods" are those that have been eaten throughout the ages in preparation for and during pregnancy. These include full fat and preferably raw cheese, full fat yogurt, loads of butter on all vegetables, unprocessed meats, homemade bone stocks and especially liver and other organ meats. The animal products you buy should be from animals that are grass fed, not confined nor given antibiotics and hormones. Eggs from free range chickens, preferably from a local, family farm, should be eaten daily.
Raw goat, cow and raw milk products are worth the extra effort it takes to find them. Drink a minimum of 3 glasses each day. Look for fresh, full fat raw cream, raw yogurt, pima cultured milk, kefir, raw butter and full fat cheese. Raw milk products are those in which the milk or cream have not been pasteurized, ultra-pasteurized (the worst product) or homogenized.
Most allergies or lactose intolerances are due to the processing of the milk because pasteurization destroys the necessary and powerful enzymes required for assimilation. If raw milk still presents a problem try cultured raw milk such as yogurt, buttermilk or kefir. If these also cannot be tolerated, a good homeopathic constitutional remedy will often solve the problem.
Fresh, organically grown vegetables are important too. A small family garden is a frugal and rewarding way to meet your family's needs. Eat like a European gourmet or an old time American farmer. Meals should be high calorie, high saturated fat, and high protein. Include fresh organic fruits and vegetables and only homemade meals.
This is the most crucial time in your baby's life. It's also the best time for constitutional homeopathic care, since both mother and child are treated as one. Homeopathy and high end nutrition are fully safe for mother and child from the time of conception up to and including the birth.
Mother and baby. Homeopathy and nutrition. Partnerships we can count on.
If you or someone you love is pregnant, check out Joette's CD or download, "Baby Grande; Homeopathy for Pregnancy". It's the program Joette devised for herself, with plenty of tips and homeopathic tricks to minimize pain and maximize a speedy birth.


The information provided in this article is for educational purposes only and may not be construed as medical advice. The reader is encouraged to make independent inquires and to seek the advice of a licensed healthcare provider.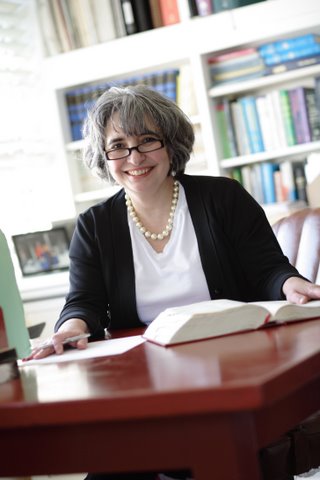 Interested in finding out if Homeopathy is a fit for your and your family's health strategy?

Call (716-941-1045) or EMAIL us to set up a FREE 15 minute phone conversation with Joette.