Lubricating the Rusty Gate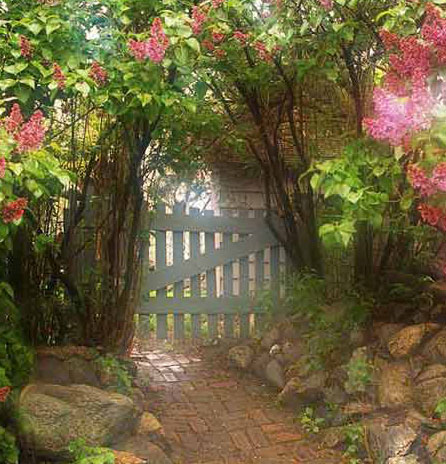 Dear Friend,
Stiffness on first rising or getting up after sitting in one place for awhile, achiness, swelling and pain…these don't have to be "normal" for an aging body. Homeopathy can help!
Love,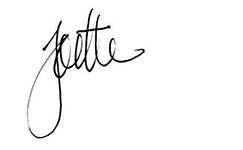 Aches & Pains from Arthritis & More
Stiff elbows, creaky wrists, crackly knees. No one plans to spend their middle and later age suffering from arthritis swelling and pain. And if the pain, swelling and restriction aren't enough, the side effects from arthritis drugs can cause entirely new symptoms and diseases. Just reading the small print on the arthritis drugs is enough to give a person an anxiety disorder.
For 200 years, homeopathy has offered gentle relief from joint pain and slowed the progression of this disheartening disease. If properly utilized, homeopathy can address the inflammation, pain, sleeplessness, lethargy and despair. It can even eliminate future problems and bring joints to their normal state if the arthritis is caught early enough.
Take Carolynn for example. Carolyn is a knitting enthusiast. As a young girl, her mother taught her to knit, and ever since that time, mother and daughter have enjoyed their hobby together. When Carolyn's right thumb began swelling with pain, she started taking analgesics a few times a week.
Soon she discovered that it wasn't enough, so she doubled the dose. Within three months, she started to experience abdominal pain and blood in her stool. Soon she was on three prescription drugs, one for the abdominal bleeding, one for inflammation and a third for joint pain.
It was time for Carolynn to find a better way. On the advice of a friend, Carolynn met with a homeopath. The homeopath recommended Rhus tox, and after taking the recommended remedy for only three days, Carolynn felt measurably improved.
The blood in her stool and abdominal pain were gone in about ten days. Within the first week, her thumb was no longer painful, and even the swelling was reduced. The hip that had bothered her nightly in bed for years was no longer sore and achy. She was so accustomed to the hip pain that she never even thought to mention it to the homeopath.
With the pain gone, her sleep was restored to the way it was when she was younger. The most astounding relief came from her feet. She had suffered for some time from pain and other sensations in her heels any time she walked too far. This pain, too, was nearly gone. Her knitting was done without pain, and she found that the dexterity she had lost years ago had returned.
Made from poison ivy, Rhus toxicondendron is often called the "Rusty Gate Remedy" because its hallmark is amelioration from movement. This can be related to skin, muscles and joints and even disposition. Rest causes stiffening, discomfort and pain, and upon first movement, the pain is worse, but as motion continues, so does improvement.
Restlessness prevails mentally and physically. Sleep is often difficult because of a restless mind and/or restless feet. This may begin in the evening and continue throughout the night when anxiety, fear and depression plague the sufferer. Weeping comes easily and often without cause.
In addition to arthritis and back pain, Rhus tox is used for flu symptoms or injuries distinguished by the "rusty gate" idea of worse when still, creaking on first movement and better on continued movement. When overexertion from gardening or working out results in stiffness, Rhus tox can be valuable. It can also help when waking with a stiff neck.
Although a number of remedies are useful in arthritis, Rhus tox is one of the most powerful and common choices. More often than not, this remedy is best used in a 200c or even higher. However these elevated potencies should be left to the experienced hand of a classical homeopath or at least someone with training. Meanwhile, many experience improvement even from 30 potency.
To give this a try, use Rhus tox 30 twice daily for one week. Then take a week off and repeat the process on the third week. Follow one week on, one week off over a period of 6 weeks. If improvement is seen at any time during the process, the remedy should be stopped. If the symptoms return, the course can be resumed.
In homeopathy, the entire case needs to be taken in order to choose the remedy most closely aligned to the person. Yet, Rhus tox is one of the lovely exceptions to this rule. Before contacting your homeopath, you might want to give Rhus tox 30 a try for you, your mother, your grandmother or even your aging dog.
Thanks to Rhus tox and homeopathy, Carolynn discovered a life without pain and without meds. Today, she goes for long walks, often to the local knitting shop to get inspiration for the next project. She now swings her arms with comfort and ease and wears a very satisfied grin as she heads home to wield her needles on her next new knitting venture and enjoy a life worth living.
The information provided in this article is for educational purposes only and may not be construed as medical advice. The reader is encouraged to make independent inquires and to seek the advice of a licensed healthcare provider.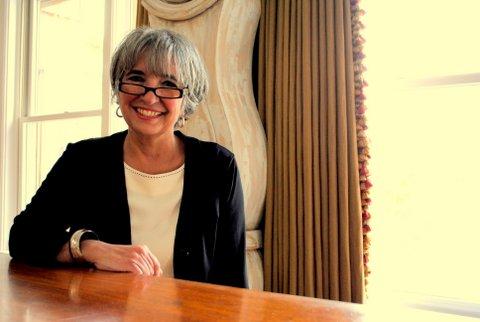 Interested in finding out if homeopathy is a fit for you and your family's health strategy?

Call 716-941-1045 or EMAIL us to set up a brief introductory appointment with Joette.