Ouch! Don't Touch.

Dear Friend,
Headaches? Use homeopathy and get lasting results! Find out how Angela & Krissy did it.
Love,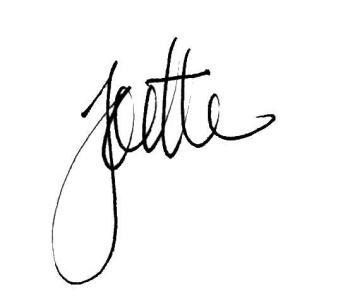 Blurred vision, vomiting, head pain. Suffering from headaches is no fun, especially when they occur several days every month. And if the intolerable pain, sensitivity to light, confinement to bed, and vomiting aren't bad enough, the side effects from over-the-counter and prescription drugs can cause entirely new symptoms and problems altogether. Just reading the small print on the information package of migraine drugs is enough to bring on a headache and an anxiety attack!
Fortunately, there is a time-honored alternative of grand proportions --homeopathy.
Homeopathy is the gentle medicine that has offered relief from severe headaches for over two hundred years.
If properly utilized, homeopathy can eradicate the excruciating pain, vomiting, sleeplessness, ocular disturbances, and even the psychological feelings of despair that accompany this condition. It can eliminate associated problems such as menstrual disorders, and help restore the body to its normal state of balance and wellness.
Take Angela, for example. Angela is a tennis devotee and stands about the size of a bar of hotel soap – well, not really, but you get the idea. She can out-play any guy on the court. She grew up playing ball with her three brothers and she repeatedly out-ran, out-served, and simply out-played every one of them.
When puberty set in, Angela began to suffer from headaches at the onset of her menses. Her mother gave her Midol and other over-the-counter pre-menstrual medications which initially relieved the pain and bloating. But the relief was only temporary.
Before long, Angela's condition worsened. The episodes increased in duration and intensity and then vomiting became part of the monthly sufferings. She doubled the dose of Midol and began taking it days before her menses, as a preemptive measure, so that she wouldn't miss a tennis match. Or so she thought...
For years she followed this regime. And as a young adult, her migraines became so severe, she would spend three full days a month in bed. Her menses became so heavy that she could no longer play tennis at all during that "time of the month."
Everything in her life was affected by her menses and associated head pain. She had to put her life on hold every month to deal with the discomfort.
Angela recalls that when she mentioned the excruciating pain and disruption of her life to her doctor, his solution was to prescribe yet another drug—the birth control pill. She was now up to 5 prescriptions—one for the heavy bleeding, a second for the head pain, a third for the vomiting, a fourth for depression, and now a fifth one to regulate her menses. After leaving the doctor's office it became clear to Angela that she needed to find a solution to her problems; not a cover-up.
"Wow," she thought. "This drug will cover up those symptoms, the next will cover up these and the remainder will probably need another drug to address the new symptoms from these new drugs! I hope my guests don't decide to open my medicine cabinet, I look like an addict. This has got to stop!" On the way home, with eye pain, headache, and cramps ensuing, she recalled a conversation last week with her neighbor Sally, who boasted complete recovery from hot flashes and headaches using homeopathy. It worked like a charm. "I wonder if my migraines are treatable with homeopathy?" she silently pondered.
Angela met with Sally's homeopath a few weeks later and after taking the remedy for only two weeks, felt measurably improved. The next menstrual period was milder; in fact it was possible for her to hit a few balls on the second day, and Angela was thrilled.
The accompanying visual disturbances were still present, but this time, instead of needing to curl up in her bed in a darkened room, she was able to stay in the kitchen with her husband and enjoy dinner, albeit a small one. The vomiting was appreciably absent.
More unexpected was the fact that her spirits had lifted, and her husband noticed almost immediately! The moodiness and snap in her voice was distinctly missing. It seemed as though this in turn, restored her sleep. Now that is a "side effect" that Angela welcomed! The most astounding relief however, was the improvement in the migraines themselves. Now this pain, too, was nearly gone.
It was difficult to imagine that those tiny little homeopathic pellets she took had no side effects, were non-addictive, cost under $20, and made such a dramatic and almost immediate difference in her well being. The homeopath informed her that she should continue taking Natrum muriaticum once every two weeks until the headaches were completely over.
After the fourth appointment, no follow up meeting was scheduled because she was no longer in pain.
No pain and no meds! Angela was so delighted, she insisted her best friend and tennis partner, Krissy schedule an appointment too.
Krissy has suffered from sinus headaches and infections ever since she had mono in college. Long ago she noticed that every time the weather changed, the barometric pressure altered, or the temperature fluctuated, a headache would come on often followed by a sinus infection.
Krissy's like a volcano—Mt. St. Helen's waiting to erupt. She doesn't take advice from anyone. Well… except she did listen to a doctor and took antibiotics, analgesics, and even steroids. But nothing relieved the pain. And worse, she learned that steroids can cause bone loss. It was no coincidence, she suspected, that she recently broke her ankle from a minor injury in last month's match. Even the prescribing doctor admitted that the break from such a minor fall indeed seemed too extreme.
Yet, it was the x-ray technician who made the correlation between the steroids and the onset of osteopenia. Why hadn't she been warned by her doctor? She wouldn't have taken the steroids had she known the consequences. Just thinking of the doctor who prescribed the drug made her blood boil.
A little hesitant about venturing into the world of alternative health, Krissy's apprehension was lifted after her consultation with the homeopath. She learned that homeopathy is gentle, causes no side effects, and can be used in tandem with other meds. Eventually as her sinus pain diminished, she would be able to cut back on her sinus pain prescriptions.
And that's just what happened. The homeopath recommended Kali bichromium. Once she began the new regime, Krissy had to admit the pain was lessened. Her chronic post nasal drip that had become a part of her daily life since "who knows when" was also resolved. It was like a miracle!
It took a few weeks but soon Krissy was thoroughly free of head pain, even when a storm came through and the pressure dropped! Over a period of months she also noticed it had been some time since she suffered a sinus infection even with the elimination of the antibiotics.
She told her friends and colleagues; anyone who would listen.
Now, from time to time Krissy returns to her homeopath for what she calls a "tune up." Each visit is an opportunity to get another health issue resolved. For example, her sleep has since been restored too.
What was once an occasional struggle became deep uninterrupted sleep followed by a desire to spring into action as soon as her feet hit the floor. Life simply got easier without the sinus pain, mucus build up, and infections. Even her industrial-strength attitude softened.
For both women, head pain no longer interferes with their tennis matches or any other life event.
Now Angela and Krissy can set up their next match without having to schedule around Angela's menses and Krissy's sinus infections. Two unique headaches, two unique women. Now, each with a satisfied competitive grin, they wield their rackets for their next spirited undertaking and a life worth living. Each has won her own match!
The information provided in this article is for educational purposes only and may not be construed as medical advice. The reader is encouraged to make independent inquires and to seek the advice of a licensed healthcare provider.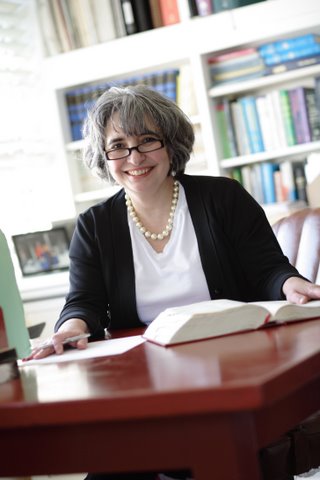 Interested in finding out if Homeopathy is a fit for you
and your family's health strategy?

Call (716-941-1045) or EMAIL 
us to set up a FREE 15 minute
phone conversation with Joette.