Transcript: Baby Grande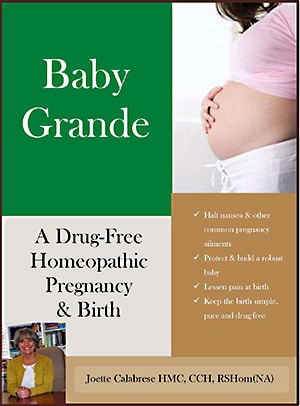 If your baby is on the way, and you're making plans for the future, this transcript of my popular CD is for you. You will learn how to work in harmony with your body throughout the birthing process and give yourself and your baby the natural care you both deserve.
By combining homeopathy and nutrition, you will learn how to:
halt nausea and indigestion

lessen pain at birth

protect and build a robust baby

and much more!
Discover how to ensure a safe and gentle pregnancy and birth.